project
now browsing by tag
Posted by:
Ms. Elwood
| Posted on:
October 8, 2015
In Room 12 this week we have been learning all about Autumn. These are pictures we made with the items we found on our Autumn nature walk. We worked in pairs to create the pictures. We had to do lots of talking and planning before we got to work. We made our pictures by laying the objects out on the floor or table.  Then we used the tablets to take photographs of our pictures. After that we got to take our items home. The finished art is the photographs. We hope you like them!
Posted by:
Ms. Elwood
| Posted on:
October 1, 2015
We have been learning about fairytales and retelling stories during the month of September. We retold the story of 'The Three Little Pigs' in groups of 3 with one person telling the beginning of the story, one person telling the middle and one person telling the end. We recorded the stories ourselves using 'Sound Recorder' on the school tablets. One person in each group was in charge of recording! We then got to listen to the stories and had lots of fun. This was part of our History lesson and also Oral Language.
Listen here:
Posted by:
Ms. Elwood
| Posted on:
March 19, 2015
We are very excited that many of our EAL children have been working on a collaborative art project in the school. They have been working with local artist Petra Schulz on producing a mural in the main corridor. The theme is 'Fairies in the Forest'. Watch this space! More information and photographs to come. We can't wait to see the finished mural!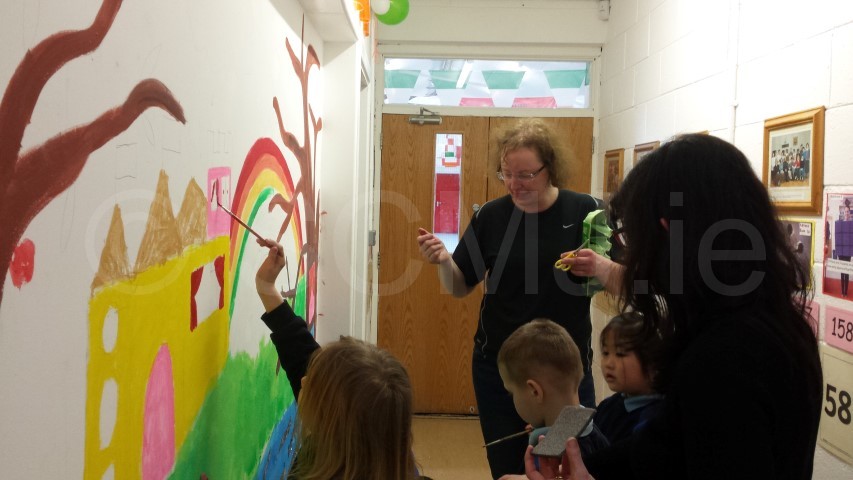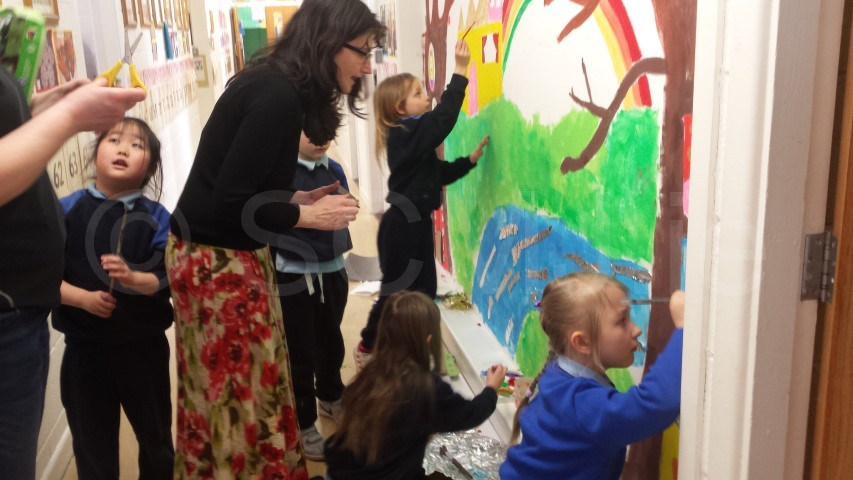 Posted by:
Ms. Elwood
| Posted on:
June 9, 2014
Some children from 1st class worked as a group to take these photographs. They are of signs of summer they spotted around the school. Photographs by Karolina, Dominik and Reicela. These photos will be shared on Twitter as part of the school's Twitter project: #irishschoolsummer.
Posted by:
Ms. Elwood
| Posted on:
May 29, 2014
For the next 2 weeks the children who come to me will be talking about Newbridge and the area in which the children live. We have been looking at photographs of buildings, shops and places in Newbridge: Whitewater, the playground, the cinema, Tesco, the pharmacy, the petrol station, the hairdressers and so on…. Please talk to your child about the places and buildings you see when on the way to school or at the weekend. We would love some more photos of Newbridge so please take photographs with your child and email to me at bairbre.elwood@scmj.ie. Photographs from all children and parents are welcome! We will post our photos of Newbridge on the website soon!