Currently displaying the latest from
Partnerships
Posted by:
Ms. Elwood
| Posted on:
April 12, 2019
Members of the Active Flag Committee lead and co-ordinate all physical activities in the school. Its members work hard to make sure all of the children in the school gets lots of varied and structured opportunities for physical education and physical activity. They liaise with outside agencies and organise the annual Active Week. They are also spearheading this year's application for the 'Active Flag'. The committee is made up of teachers, pupils and the principal Caitlin O'Connor.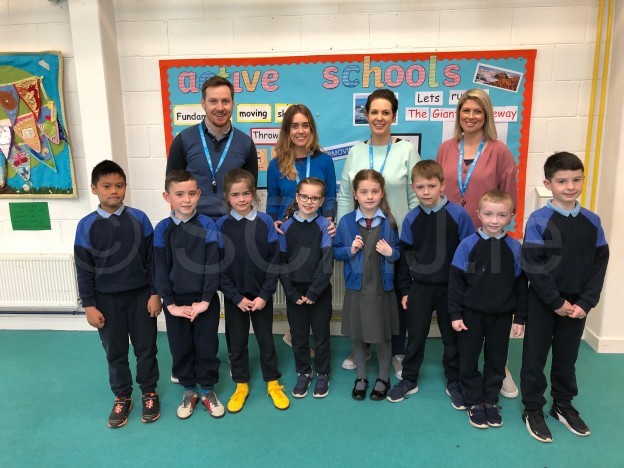 Posted by:
Ms. Elwood
| Posted on:
April 10, 2019
Well done to all the 2nd Class children who took part in the football blitz last week. Lots of great skills were on display and huge fun was had.  A big thank you to Ms O'Riordan, Ms Moran and all the teachers involved. And of course huge thanks to Alan Courtney and Phillie Wolfe from Moorefield GAA for their continued work coaching our footballers!
Posted by:
Ms. Elwood
| Posted on:
April 9, 2019
We are so lucky to have such a successful partnership with Moorefield GAA which has gone from strength to strength each year.
Coaches from the club regularly come in to work with our classes developing football and hurling skills. Coaches from Moorefield even help train our 2nd Class footballers. Thanks to all in Moorefield for all your work with the school.
Lots of our pupils are members of Moorefield and attend the club's 'Mini Moores' training on Saturday mornings. We highly recommend it for all our pupils! Find out about Moorefield's 'Mini Moores' here.